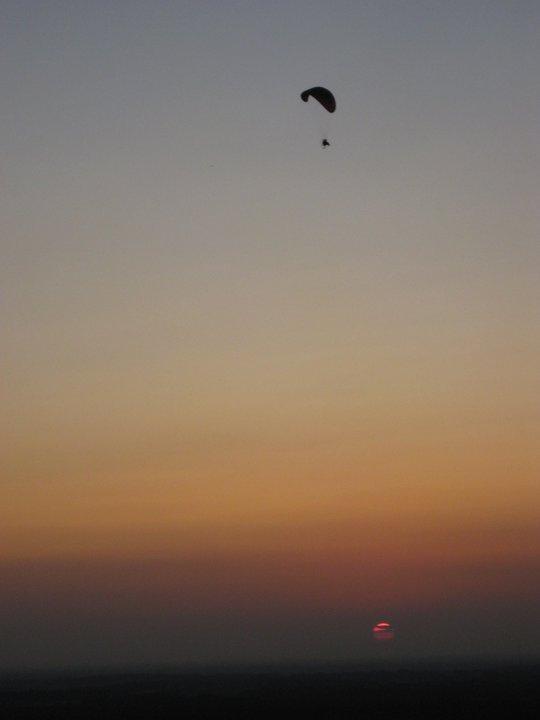 Modern technologies and materials allow us to fly a safe and ultra-light motorized vehicle, the motorized paraglider. Perfect for peaceful gliding in calmn air, but also nice for flying dynamic maneuvers.
Some of our members also pursue this motorized version of our sportand those who want to know more, are invited to contact us.
Motorized paragliding is the easiest and least expensive method to fly completely independant from mountains or a winch team.
A paraglider is a very safe aerodynamic sport glider.


Modern ultralight motors are reliable, light-weight and much cheaper than any normal plane. No ground crew and also no hangar or special trailer is needed to transport it.


One can fly a motorized paraglider with a backpack-mounted motor or mounted on a frame with wheels, a so-called trike or flyke.
This marks the motorized paraglider (aka paramotor) as the ideal flight equipment for some relaxed flying hours after work. But of course also longer trips during daytime are as well possible.
A useful link is www.motor-schirm.de, where you will find a well-frequented forum with many good hints and information about paramotoring. Also foto galleries, informational articles and much more...
The official federation shall also not be forgotten: www.dulv.de