Guests are welcome any time. Whether as spectators or pilots.
Due to the ongoing Covid-19 pandemy we ask visitors to be careful and considerate, to observe the distancing rules and our hygiene concept and refrain from excessive travel where possible.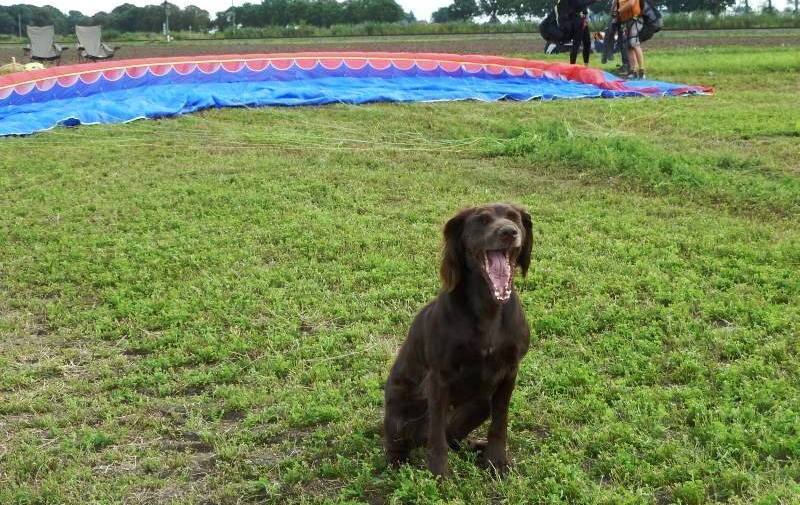 However, as we cannot offer full training as a small club, you should have completed your training and have your own gear, if you want to fly independantly.
Additionally you will need a LPD capable radio transmitter (we use LPD channel 61, subchannel 31), because guests are initially only allowed to fly with a radio (for security reasons) at our sites. Only exceptionally and after explicit pre-arrangement, one of our members (winch instructor) can guide pilots in training.
In order to fulfill the legal obligations, every pilot needs to show his license papers, fill out the liability-release form from our association and have a valid third-party insurance for aviation sports.
Costs per flight for guests: currently 10 EUR per winch start, members of our club or of any club from the German northern paragliding clubs (Nordverbund) pay 5 EUR. Spectators and advice are free. 8-)
You may contact us or sign up for our general e-mail list using the web-form. Or just drop by and say hi.
We are looking forward to meet you!