Details
E-mail list
Do you want to be informed, when something new is going on in our club? For interested guests the general list "Flieger" is available, where general information about our flying and activities will be published.
All registrations will be reported to the chairman of our club, but don't let that deter you.
Internal lists
Additional lists for members, winch operators and the clubs board exist and will be automatically administered. If you are a member, then you are on the appropriate lists. As the member- and winch operator list are closed to external emails, please check your sender address. It must match the address you are registered with.
When answering to an email from the list, please check whether you want to reply to the sender or the whole list. You email program may default to the whole list.
Registration
Sign-out
Details
Already in 2019 a new TMZ around the military airfield Wittmundhafen (ETNT) was tested. This airspace will unfortunately become permanent in 2020.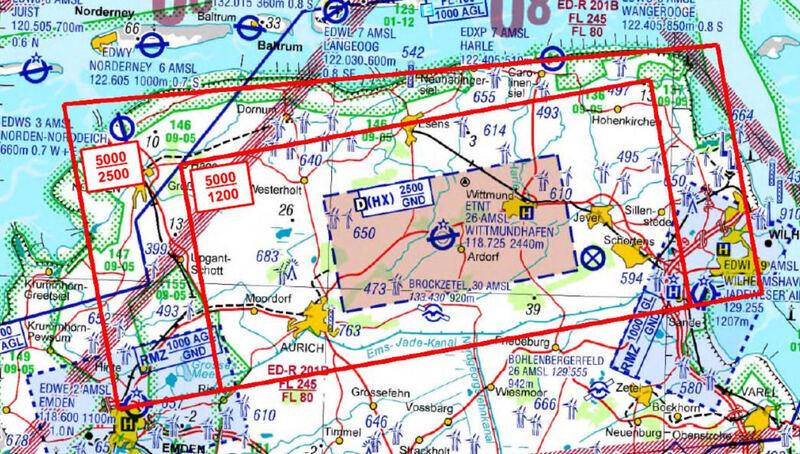 Early in 2020 there were extensive discussions about this issue, including also the DHV, representatives of the sailplane pilots and our vice chairman. As a result the TMZ will be established as a TMZ (HX) and will generally not be activated on weekends. Exceptions are to be published in advance via NOTAM.
This will affect us predominantly when flying from Nortmoor with southern winds. It will be essential to check the NOTAMs on the morning of the flight day (e.g. here). It is not yet clear if we can negotiate any exemptions during the week, however this will likely involve monitoring of WTM radar 131.015 MHz on airband radio.
The final responsibility to ensure that the TMZ is not active and that all regulations are followed will rest solely with the pilot.
Details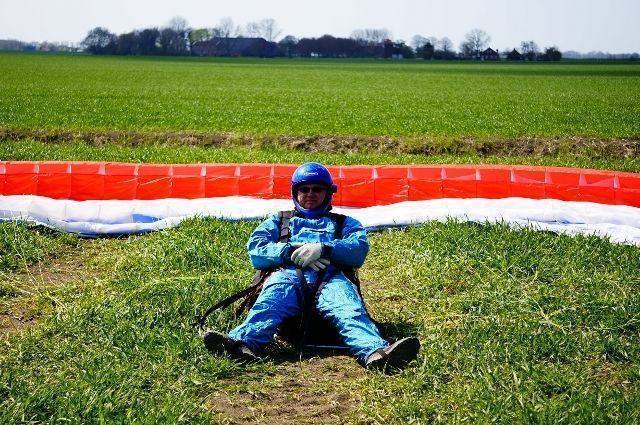 Eastern-Frisia is not particularly known to be the paradise for xc-flights. But yes, sometimes even we have our big days. Enough wind and plenty landing options are almost always available - which is something to build on. Please have a look at some of our flights in the DHV-XC catalogue.
Nortmoor (SSW-NNO)
Flugplatz Barßel-Lohe (WNW-OSO)
Bunde (NNW-SSO)
click on XC-ppoints or km to get a sorted list. Otherwise it is sorted by date.
Details
The following clubs from Northern Germany cooperate in the "Nordverbund":
Paragliding Nordwest e.V.
Members of any of these clubs can fly at all sites subject to local members conditions. No extra guest fees have to be payed. Together we strife to maintain a well-developed network of flying sites to foster the sport of paragliding.
Details
To be absolutely clear: Each pilot has the responsibility to be current on airspace information regarding his flight path. This responsibility cannot be delegated, but will always rest with the pilot himself.
Airspace maps

:

https://secais.dfs.de/pilotservice/home.jsp#

(after free registration the German ICAO map and NOTAMs can be accessed)

Benelux: Notaminfo Benelux

 
ED-R activities

:

https://www.milais.org/aup.php

 
Relevant airspace near our sites

:
TMA-TMZ EELDE near Groningen above 450/420 m (starts right at the country boarder of the Netherlands!)
TMZ C south of TMA-TMZ Eelde: Weekends from 1980 m (FL65), otherwise 1370 m (FL45)
RMZ Emden + Wilhelmshaven
New: TMZ (HX) Wittmundhafen
D (HX) Wittmundhafen
Parachute jumpzone Westerstede
Airspace Bremen
ED-R 34 (A+B: Mon-Fri, C: activation by NOTAM)
Temporary TMZ Wittmund as trial until 19.9.2019
Glossary and explanation:
TMZ: Transponder mandatory zone (we have no transponders)
RMZ: Radio mandatory zone (active communication necessary on airband)
D (HX): Class D regulated airspace, not always active (but activation possible on short notice, requires airband radio)
ED-R: Restricted airspace in Germany, entry strictly forbidden, activation times need to be checked (plus NOTAMS if activated by them)